Design your own 404-pages on IIS7
At default settings there are a rather boring error screen for 404 page not found. I will here show have to change the settings to make it possible to have your own design.

Navigate to the web site you are going to configure in IIS and choose Error Pages. Then click Edit Feature settings... and choose Detailed Errors.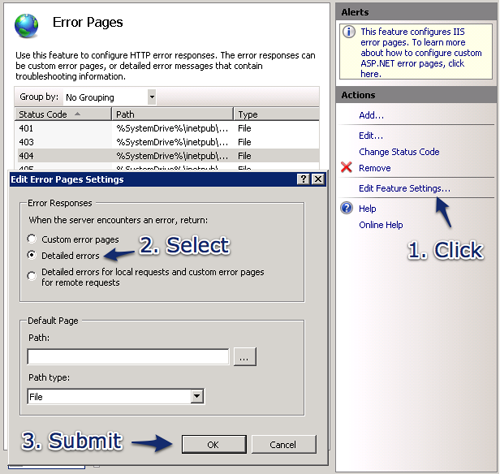 For examples of 404 pages I recommend you to visit Smashing Magazine which features some nice collections.